Discover DBA
We are an accounting, auditing and operational consultancy group based in the heart of Paris and employing nearly 250 people.
We work with medium-sized companies as well as large groups to which we offer a complete and adapted range of services.
We assist finance departments in the production of accounting information, compliance with legal obligations and the development of information systems.
Our expertise enables us to meet the obligations of banking, insurance and real estate players, or the challenges faced by foreign groups wishing to set up in France.
Our interventions are based on proven methodologies and work tools on which our staff are regularly trained to respond effectively to the missions entrusted to us by our clients.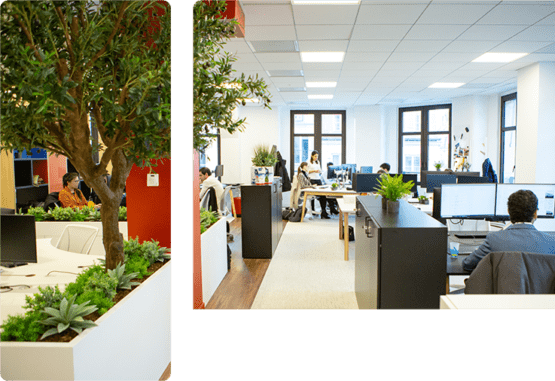 Key figures
47
million euros in turnover
20
% annual growth since 2005
34
average age of our employees
89
out of 100, that's our M/F Equality Index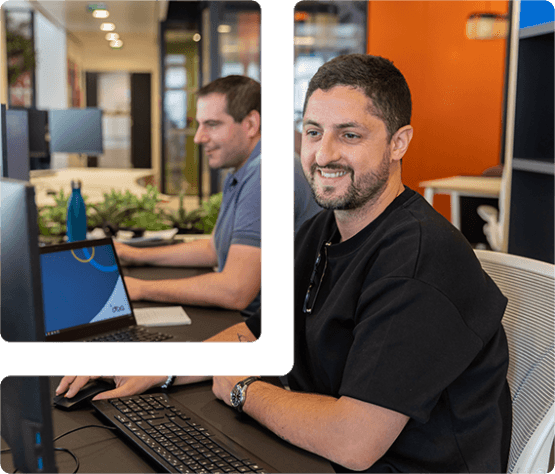 Our DNA
We have experienced strong and steady growth since 2005 and are committed to preserving the values that are the DNA of DBA: proximity and simplicity in our daily relations, the attentiveness and availability of our managers and partners, and a real sense of teamwork that motivates us to involve all employees in our development.
Our ambition is for everyone to feel good in their job and in their team, and thus live a rich and fulfilling work experience.
What characterises our way of working is the pragmatism of the answers we bring to our clients and the high quality standards we put into the production of our missions. It is also the sense of agility that we cultivate on a daily basis by constantly adapting ourselves to the needs of our clients, by questioning ourselves regularly, with the desire to always continue to progress.
Our history
This is the beginning of a great adventure!
DBA is taken over by 4 partners with one ambition: to develop the role of the chartered accountant in the financial departments of companies.
One year later, there are already 40 of us!
The range of services is expanding
DBA gradually diversified its activities starting in 2007 with the arrival of new partners with specific expertises: Audit, then Real Estate, Insurance, and finally Consolidation.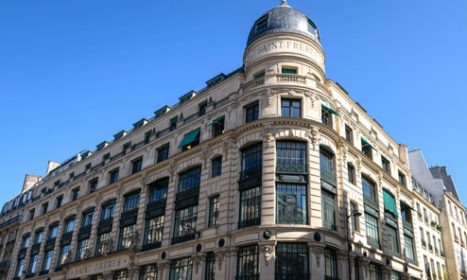 We're moving!
We are now 90! After a period in rue Mogador, a new move is organised to 36 rue du Louvre. All our teams are now gathered in one place!
Digitalisation and collaborative
Starting in 2016 with the launch of our client portal DBA Connect, we are setting our sights on the digitalisation of our professional practices. Gradually, our methods and tools are evolving to make way for more dematerialization and collaborative work.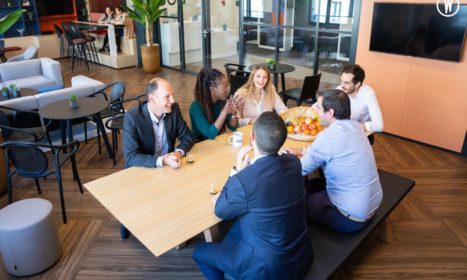 Brand new premises!
Our office at 36 rue du Louvre has been completely redesigned by a working group representing all the group's business lines (and with the help of an architectural firm of course! 🙂). A fine collaborative effort for a result that meets expectations!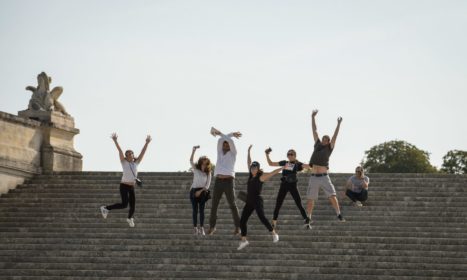 The adventure continues all together!
Whether working from home, in the office or at our clients' premises, the DBA Group now has nearly 250 employees without whom nothing would be possible…